Forget Minimum Wage Jobs
Build Your Own E-Business
Thinking about how to pay for tuition, books and rent, not to mention a little fun... without having to go into debt?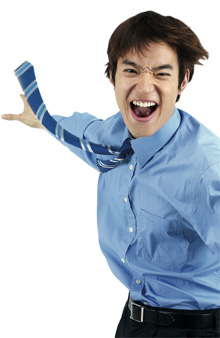 Looking for a way to earn money year-round? Why work hard for minimum wage all summer, and then wait tables while juggling classes and college life?
Build your own thriving online business... and a winning resumé at the same time.
No work experience or technical knowledge needed, just a positive attitude and a hobby or interest you really care about.
How To Get Started?
With SBI!, the only all-in-1, step-by-step system of process-and-software that delivers profitable online businesses. Everything that you need to grow an e-business is built-in.
But wait... how will you pay for SBI!? With your e-business of course! Start building now and soon you'll surpass the monthy (or annual) subscription fee with your remaining earnings and evergrowing income.
Not only does building your own business beat flipping burgers and other part-time jobs, it also puts a skill set on your resume that is irresistible to future employers... proven Internet marketing experience. On the other hand, you might not ever need to work for an employer!
Imagine doing what this college student is doing, earning thousands of dollars per month while still going to school. She can grow her site into a major business, or continue it part-time and leverage her skills after graduation for any company she chooses.
You can do this too, with all the tools you need in one place...
Content

Traffic

PREsell

Monetize
Successful online-business-building is all about following the right process, using strong tools, and BYOBAM...
Bring Your Own Brain and Motivation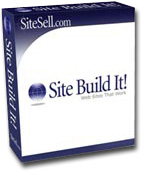 SBI! shows you how to build a fast-growing, highly profitable business. You can be a pure "infopreneur" (no customers) or sell anything online. Making money starts with delivering content, information that people want and search for. So...
Take what you know and love (from your education, work experience, hobbies, passions, or pastimes). And then?
Use the SBI! Business Building System to execute the proven step-by-step process and build a theme-based content site that delivers the info that people seek...
Your own business.
Built from the ground up, one step at a time, it's yours. And it generates income 12 months a year.
Your SBI! business...
more than pays your way through college (and post-grad, if that's your plan)
will supplement, likely even earn more than your "real job" (after graduation)
will make you invaluable to future employers should you choose that route
may even make you realize that you don't need a "real job."
Think you can't do this? Sure you can! People who have never been to college use SBI! to build significant online businessses.
SBI! automates the tedious elements of site building, promotion and management so all your time is devoted to building your business. A series of professional, integrated tools is specifically designed to further maximize your Return on Investment (ROI).
Your growing Content site generates targeted Traffic who quickly become warm, willing, PREsold, prospective clients. They are ready for you to "Monetize" (i.e., convert into income through a variety of methods/models -- more on this later).
Are you ready to work to build an online business that is based upon a subject that you really care about? Perhaps something you learned in school, sports or extra curricular activities you enjoy.
You'll soon have a growing business that helps pay for your tuition, books and for a little fun along the way.
Take SBI! home for a "No Risk Test Drive." Using SBI! is the best
way to experience its power and depth.
In other words...
Purchase and then decide.